aboutbanner
OUR Social Responsibilities
------------------------------
At LeTip of Hackensack, we know there are hundreds of ways to support our local community. Being in a local professional networking group is one way. Another is supporting social change, like feeding people with food insecurity or donating to organizations that help make our community better. As a chapter, we extend our support to those in our community who need it most. LeTip of Hackensack is proud to be able to donate to local community organizations, and to sponsor events that benefit worthy and charitable causes.
Help your local community organizations grow stronger with word of mouth! Here are some of the organizations that LeTip of Hackensack has supported: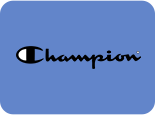 Is your organization in need of support, donations,
or exposure?
LeTip of Hackensack can help!
Contact (201) 741-4886 today to find out more about our charitable donations, event sponsorship, and more!