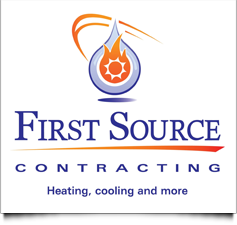 Heating & Air Conditioning
First Source Contracting

404 4th Avenue
Westwood, NJ 07675

(201) 321-2454

keith@firstsourcecontracting.com

www.firstsourcecontracting.com
At the heart of First Source Contracting is its owner-operator Keith Doell. With over two decades of industry experience, Keith offers his clientele a level of expertise and craftsmanship second to none.
"Doing it right," is a mantra that lies at the heart of every First Source project. For Keith and his team, there are no shortcuts, which is something First Source clients appreciate most of all about the quality workmanship they can count on.
First Source Contracting provides heating, ventilation, air conditioning (HVAC), renovation, and repair services for clientele in the New York City metropolitan area. Harnessing both science and "soul," First Source technicians solve client problems with a unique blend of technology and craftsmanship.
We believe that every home is as unique as the people who occupy it. In recognition of this, we deliver tailored design solutions that complement and enrich each distinctive environment.